Easy To Find
Easily identified by search engines, allowing the app to come up in the search results.

No Downloading
Launched straight from a URL without needing to download it from an app store.

Always Up-To-Date
No manual updates needed, the app is always displayed in its most recent version.
Progressive Web Apps
Progressive Web Apps are a new way to build mobile apps for the Web. Developed under Angular, PWAs are designed to work with all web browsers, on all types of devices: phones, tablets, computers. Their main advantage is to provide an exceptional user experience, including many benefits such as push notifications, offline mode and direct access, without downloading.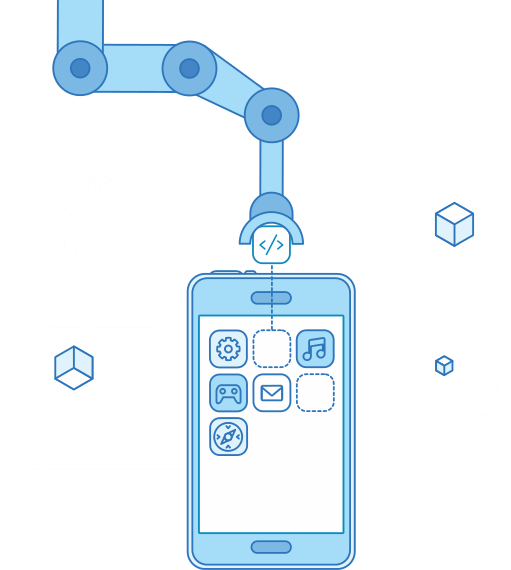 Mobile Apps Delivered Through the Browser
Progressive Web App technology allows a new way to deliver great user experiences from your web browser.
Unified Mobile Presence For Businesses
Combining the power of your mobile website and native app in one
Get Found Through SEO
Drive More Users To Your App
Foster Higher Engagement