Thank You! I appreciate your trust.
Click On Image Below To Get Your Free Report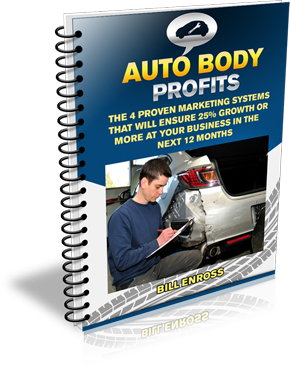 See what a few of Bill's current clients have to say about working with him…
[testimonials style="8″ margin_top="" margin_bottom=""]
After 22 years in business, we have met all kinds of marketing representatives. However, this is the first time that we have been so pleased with the service and accessibility of our web designer and web marketing representative. From the beginning, Bill has always been available for any question or concern we have. He was up front and clear about all of the services he was offering and best of all, HE FOLLOWS THROUGH! Bill covers ALL the bases and have left no stone unturned in getting our business visible thru different web mediums. We are happy to finally have someone working on this who knows exactly how to reach our customer base. It's great to know that our website, Facebook page, Twitter and blog are being regularly updated with relevant content for our customers without us having to think about this. The best thing about working with Bill is that he is in contact with us at a minimum of once a week with new information, an update on something, or just to check in and see if we need anything. Whenever I send Bill new content for our website, it is live within the same business day! Bill Enross knows how to do business, period. He is a true gentleman with a very specialized knowledge about how to market businesses in the auto collision industry. We are very grateful to have Bill partnering with us in getting the good word out about our business and keeping customers up to date on important information. If you are in the auto repair industry and are looking for an all-encompassing web marketing service, Bill Enross is it! You won't find better, more personalized service with anyone else!
[testimonials style="8″ margin_top="" margin_bottom=""]
Working with Bill has been a pleasure. He is very knowledgeable in all things marketing. He not only did a great job at what we asked him to do but also continually demonstrated other products and services that could also benefit our profit margin. We have 2 great websites as well as high quality business cards and active Facebook pages thanks to Bill. We look forward to continuing our relationship with him and developing our business as well as his.
[testimonials style="8″ margin_top="" margin_bottom=""]
Bill is a true professional in every sense of the word. He runs his business the way you wished more companies did. He is responsive, creative, upbeat and truly cares about his customers and his product. Meeting Bill has elevated our business and we are so happy that we chose to remake our site and Bill has actually helped us remake our entire business presence. Thanks again Bill and we look forward to many years of working together, by the way when I say responsive, I can't overstate how awesome Bill is,,,Steve
[testimonials style="8″ margin_top="" margin_bottom=""]
Do business with this company. Suffering through years of talking heads that sold me advertising which was actually hurting my presence instead of helping it has been a pleasure to work with someone who knows so much about how the system works. Bill has done a great job helping me get things in line and climb to the top of search results. We have received more reviews in three months than in ten years with the other guys. Keep up the good work and thanks for helping us out.
[testimonials style="8″ margin_top="" margin_bottom=""]
Bill has been at the forefront of the online review process. He has established a successful process by which our customers can provide constructive, detailed feedback. He has opened a line of communication with our customers that helps us improve our business, as well as promote our business. Many of our customers comment on our great online reviews. Thank you, Bill, for always responding super-fast to our requests!
[testimonials style="8″ margin_top="" margin_bottom=""]
BLOWN AWAY! That's how I would describe the working relationship we've had with Bill since the inception of the website. BUT it didn't stop there, we have now moved way beyond with social media presence, Facebook, Yelp, Google reviews, Mobile friendly website… Can't wait to see what's next! Bill takes the time with every endeavor to explain in "English" what we are working together to accomplish. Thanks Bill
Bill has been a true professional that I have had the pleasure of dealing with for many years in the automotive business. Bill had brought to my attention that we were lacking in the marketing department and he has done a tremendous job getting our "face" out there. He has always been there to immediately answer any questions or concerns that I may have, as he always has during our business relationship. We have just started working with Bill a few months back and the work Bill has done has already worked for us. I am excited to see how much more Bill can help our business. If someone is looking for the "edge" in marketing, Bill is the person to look toward to get it done.
I've been in business for 35 years and was really behind on establishing a presence on the Internet. Bill, you have been and continue to be a great asset in my business. Thanks for all your hard work.
We couldn't be more pleased with the service we have received from Bill. We have been in business since 1978 and never realized the impact that the Internet could provide. We thought everyone knew us. Not true. Once he designed our website, we started getting calls from several in-town and out-of-town customers who saw us "online". Bill did an excellent job for us, and what impressed us most, was that his service is truly top-notch. We are not 8-5 Monday-Friday people and we would often email him with a question on the weekends or later in the evening. No matter what day or time we contacted him, we got an answer almost immediately. I would highly recommend him for any of your Internet marketing needs—he's a true professional in every sense of the word.
Working with Bill on our website has been a great experience. Not only has he helped optimize our site for maximum Google exposure, but he has been instrumental in implementing an easy program for customer reviews. He is extremely professional and an absolute pleasure to do business with. Thanks for everything Bill!
Since we started working with Bill to create our small business website and social media network, we've seen an increase in telephone inquiries, which ultimately leads to new customers. Bill's knowledge and attention to detail has paid off as we are currently listed at the top of the local search results for our most important search term
I attended a seminar that Bill was going to be speaking at because I heard "He is The Guy". I contacted Bill the following day and received his immediate response. He has lived up to EVERY promise that he has made and then some. Knowledgeable, efficient and very easy to communicate with are just some of the qualities that I have found in him. I would highly recommend him and would give 6 stars if it were an option!
WOW, What a difference Bill made with our auto body shop. The Internet marketing he set up really improved business. When I ask customers how they heard about us they mention the website and positive online reviews
[/testimonials]